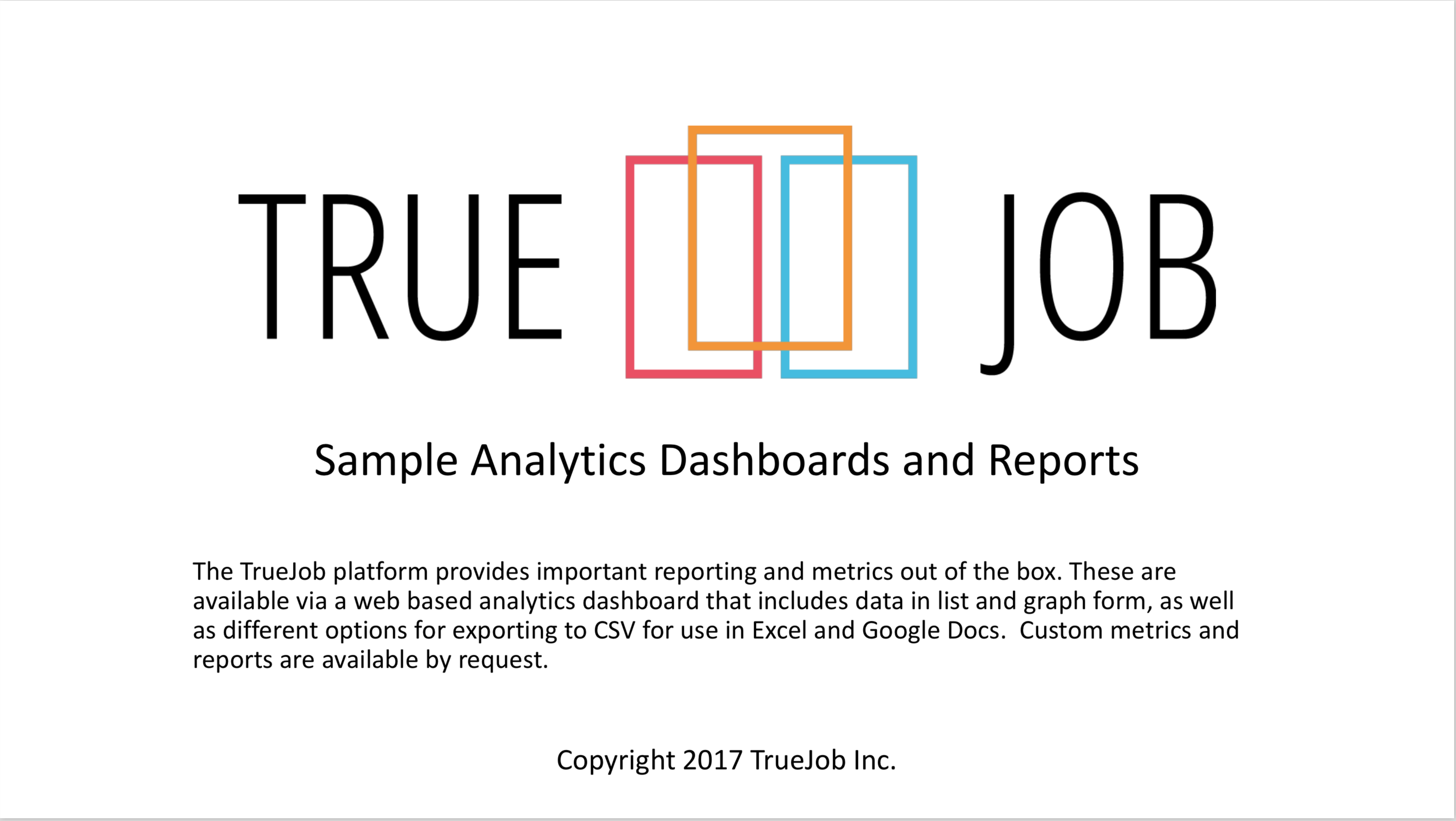 TrueJob Report Book - Metrics & Analytics
Want to know what metrics and analytics TrueJob can record for your organization? Download this document and see screenshots and descriptions of the key pieces of data we track via our platform.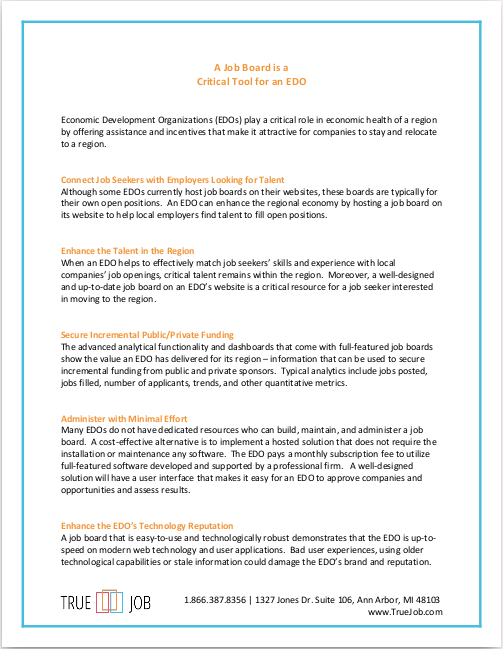 Job Board - A Critical Tool for an EDO
Read our concise overview of why a job board is a critical tool for EDOs and can translate into more sponsorships and funding for your EDO.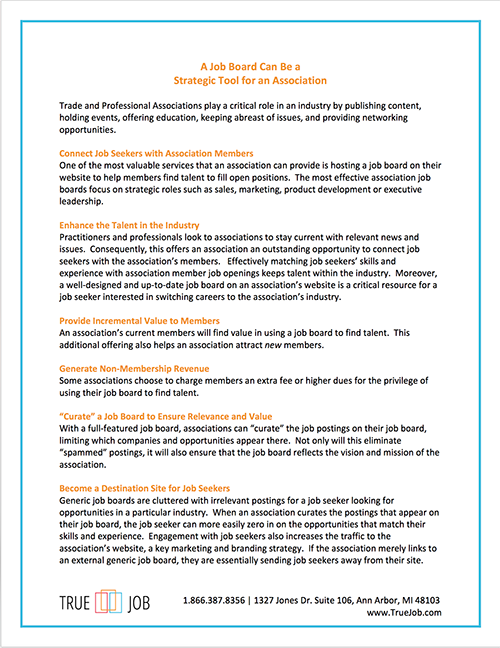 Job Board - A Strategic Tool for an Association
Read our concise overview of how a job board can be a strategic tool that translates into more members and revenue for your association.